ICE CLEAR AK7 TERO SHAFTS
£9.99
CUESOUL TERO FLIGHT SYSTEM AK7, Dart Shafts Built-in Spring Telescopic, Set of 4 pcs.
Cuesoul AK7 Tero Shafts are the new innovative flight and shaft system, They improve your scoring as no more bounce outs or Robin Hood's, the darts flight will compress and spin on impact of the incoming dart hitting it, this creates minimal deflection.
Cuseoul Flights are Made of special material between hard and soft, make the shaft flexible, avoid flights ripped out caused by previous dart,durable use for your dart game. Precision moulded dart flights assure the flights at 90 degree for perfect flight in each shoot.
Add To Wishlist
Description
CUESOUL AK7 TERO SHAFTS ICE CLEAR
Features:
Octagon shape on edge of shaft screw help to tighten or loose the shaft more easily than common one.
Extra twin strengthen line moulded at the end of screw ,holds the shaft more incredibly tight to the barrel,even in each shoot.
Set include 4 pcs TERO shafts. 
Total 9 colours available ,with modern and attractive pattern design on flights,you could also mix-match casual with your personal style.
Size: total 8 sizes available.combine with TERO AK4 ,measured from the edge of the screw to the joint between the flight and shaft.
Display in CUESOUL gift bag .
This set fit for AK4,pic as below,8 size available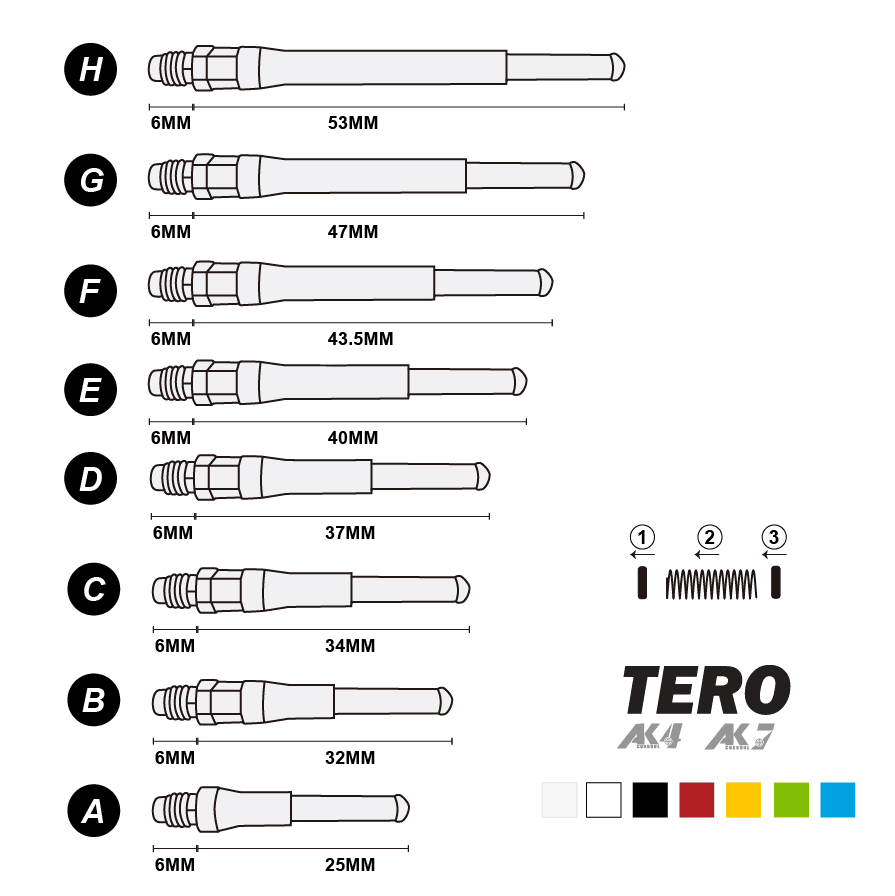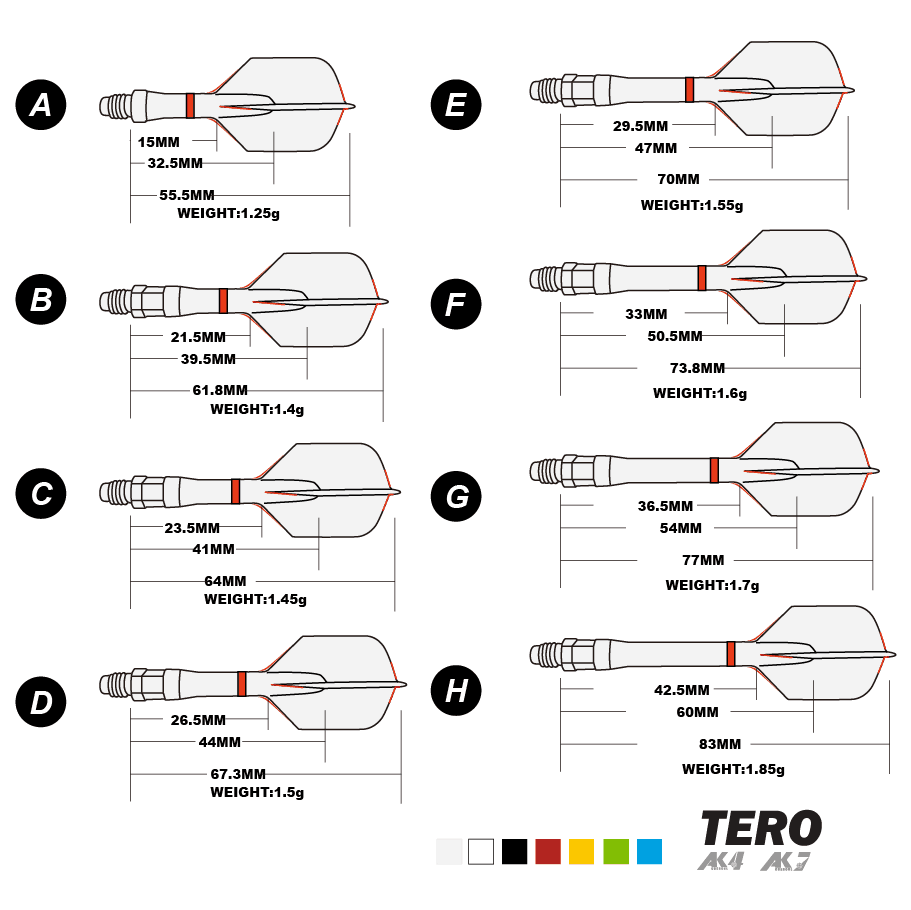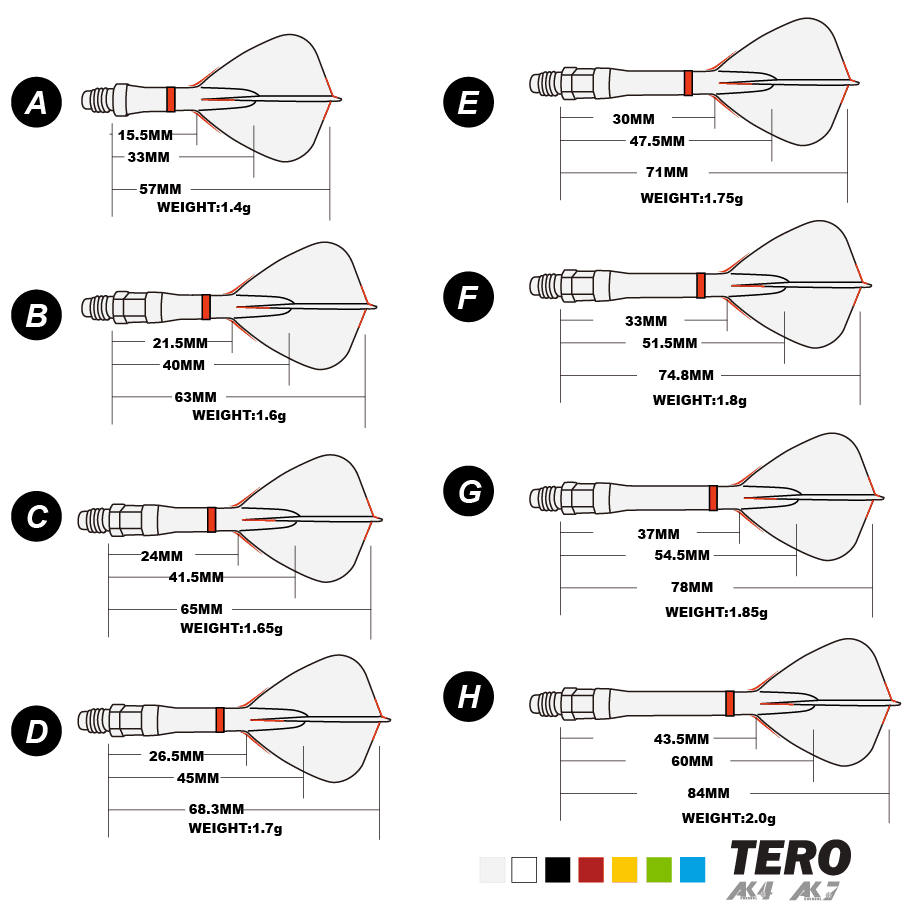 Additional information
| | |
| --- | --- |
| cuesoul shafts | C = 34mm, G = 47mm, H = 53mm |